Victor A Consunji Scholarship
Victor A Consunji Scholarship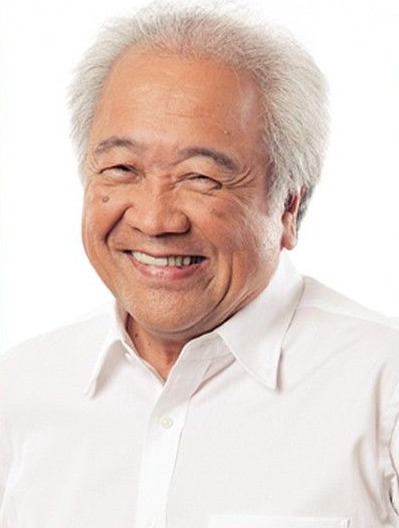 In memory of Victor A. Consunji (1950-2018)
Victor Almeda Consunji was an international boarding student at Chevalier College in the mid 1960s. Hailing from the Philippines, Victor was the second son of David and Fredesvinda Almeda Consunji, and followed his elder brother Isidro (Sid) Consunji CPS 1965 and his sister Josefa (Jing), the oldest of the siblings, to the NSW Southern Highlands for their high school education.
Victor's cousin, Felipe Cruz, had joined him and Sid as Filipino boarders at Chevalier. They were all three elegant and proficient tennis players and together helped form the basis of some strong tennis teams of that time, coached by the legendary Viv McGrath. Victor was also a junior dux and an enthusiastic rugby player.
On his return to the Philippines, Victor graduated from the Ateneo de Davao University with a degree in political science and went to work in a huge variety of roles across the growing family company, initially in agriculture and forestry and then the mining and power generation arms.
Over the course of that time he engaged in many philanthropic endeavours too numerous to list but became well known as a patron of the arts in the Philippines.
Victor was the chairman of the Divine Word School based on Semirara Island, where the family company had large mining and other business ventures. He had also supported the establishment of a trade school. Victor had a passion for ensuring the island's youth were provided with good sporting facilities, such as tennis and basketball courts and an Olympic sized swimming pool because he remembered from his time at Chevalier College how important sport had been to his own development and that of his classmates. He was a great benefactor to his former college.
Victor never married but dedicated his life to the family enterprises and to the legacy and values of his parents, David and Fredesvinda. He passed away after a short illness in December 2018. Funds donated by the Consunji family have enabled this memorial scholarship to be offered for the years 2022 to 2027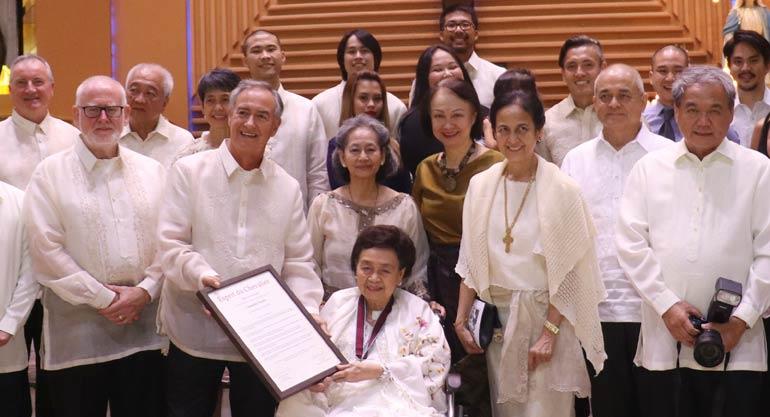 Victor Consunji (second from left at back) pictured with his sister Josefa and brother Isidro (front, right) along with his beloved mother Fredesvinda Almeda Consunji (centre front). Both brothers were international boarders at Chevalier College in the early-mid 1960s while Josefa boarded at the Dominican Convent School at Moss Vale.
Isidro and Victor Consunji pictured with cousin Felipe Cruz in their Chevalier College uniforms in 1963.