Chris Topp Memorial Bursary
Chris Topp Memorial Bursary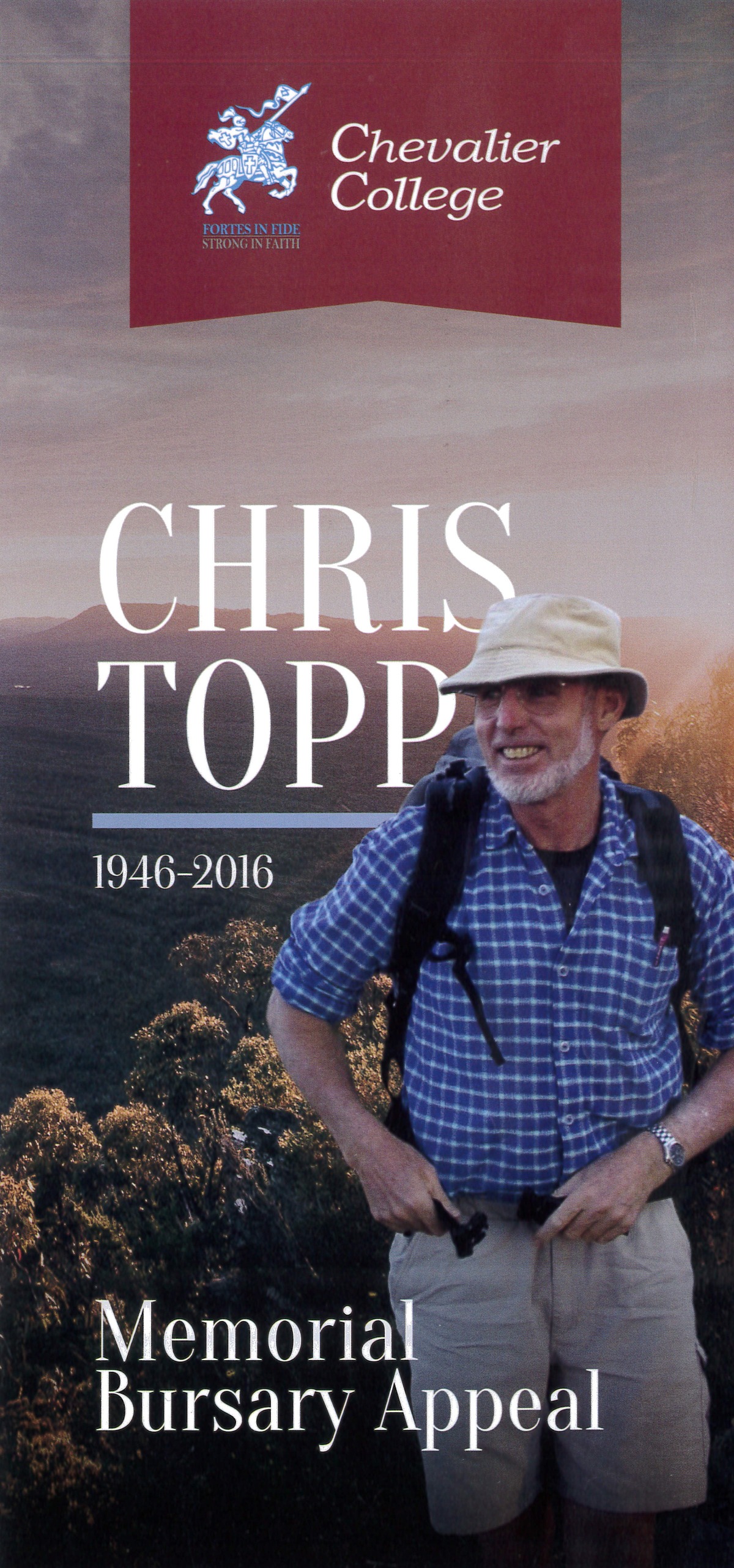 The Chris Topp Memorial Bursary will be a high honour for its recipients. It is a sought-after award for worthy young people who would not otherwise have had the opportunity for an education at Chevalier College in the MSC tradition. As well as a financial means test, the criteria for awarding the bursary includes seeking the attributes and aptitude of diverse, active involvement in school life that Chris Topp himself encouraged and exemplified throughout his time at Chevalier.
The Chevalier College Foundation is reaching back more than 40 years to invite students, staff and families who were part of the Chris Topp era to support this bursary. To enable the bursary endowment to be perpetual in nature, especially if it is to support a number of students, a large capital sum needs to be raised, from which annual interest can be drawn to fund the bursary. Please join us in this special endeavour at whatever level you can by pledging support or making an immediate donation.
All donations over $2 to the Chris Topp Memorial Bursary Fund are tax deductible.
The Chris Topp Memorial Bursary Appeal is an initiative of the Chevalier College Foundation. For more information about the Foundation or to support its work, contact the Community Liaison & Development Manager, Paul McShane, on (02) 4861 0549 or email.

Chris Topp began as a teacher at Chevalier in 1976 and over the next 40 years, served in numerous roles from subject master to Deputy Principal before becoming the first lay Chair of the College Board of Directors.
When when succumbed to his cancer in 2016, it was a huge blow to the thousands of people in the Chevalier and Southern Highlands community whose lives he had touched. From staff to students, he was universally loved and admired.
"He was never much impressed by medals and honours, but I had never seen him so moved as when he was awarded by the College in October of last year the Esprit du Chevalier Medal."
— Chris Topp's wife, Trish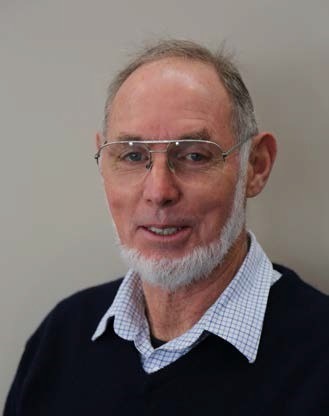 Chris Topp's Esprit du Chevalier Medal citation read:
• 35 years of exemplary service to Catholic MSC Education;
• Outstanding leadership as the first lay Deputy Principal of Chevalier College;
• Generous and selfless contributions to wider community initiatives in the Southern Highlands and beyond;
• Transformational Leadership in the role of chairperson of the Chevalier College Board;
• Instrumental in the development of and participation in many of the long lasting co-curricular activities of Chevalier college;
• Everlasting positive impact on the lives of thousands of students.